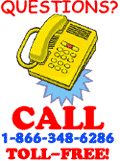 ATV TOURS IN CABO SAN LUCAS
Let loose this vacation with our great selection of Cabo San Lucas ATV tours. We offer the best ATV tours in Cabo - offering the most free-ride time of any tours in town. No city driving, just off-road fun. We also offer dirt bike motorcycle tours for those with prior riding experience. These are a blast, miles of off-road tracks, beach riding, panoramic views, and of course, lots of room to have fun. Our ATV Tours are open to beginners too - first timers are welcome. Free pickup and drop-off makes our Cabo ATV Tours an ideal choice for your cruise shore excursion too!

FREE DISCOUNT CARD!

WITH YOUR RESERVATION

ATV TOURS CABO SAN LUCAS

La Candelaria by ATV HOT


Daily at 9:00 AM and 12:00 PM


3 Hrs - Solo $79.00 Shared $49.50
ATV & Zip Lines Extreme HOT
Twice Daily at 9:00 AM and 12:00 PM
7 Hours - From $147.50 Per Person
ATV & Camel Quest Combo
Tues-Sat at 9:00 AM and 12:00 PM
7 Hours - From $113.25 Per Person
Dune Buggy Adventure


Daily at 9:00AM, 12:00PM, 3:00PM


2.5 Hrs - Solo $149.00 Shared $199
Desert 4x4 Camel Safari
Twice Daily at 9:00 AM and 12:00PM
4 Hours - Adults $98.00 Kids $75.00
POLARIS RZR TOURS CABO SAN LUCAS
Our Advice: Long pants are recommended for protection on the ATVs. Don't worry - the semi-automatics are easy, even for beginners. Don't forget your sunblock, though - you'll need it!
CABO SAN LUCAS ATV TOUR FAQ's
Q: I CAN'T DRIVE A STICK SHIFT - DO YOU HAVE AUTOMATIC ATVS?
A: Our ATVs are all semi-automatics, meaning there is a little bit of shifting but no clutch. You just click the foot lever - very easy, even for first-timers. The guides will show you how.
Q: CAN WE "OPEN THEM UP" ON THE BEACH, OR IS THIS A CARAVAN-STYLE TOUR?
A: Yes - you'll have ample opportunity to play. That's the great thing about Cabo San Lucas - it's wide open, no traffic, no city driving, and you can have lots of fun! These tours are known as having the most time to free ride of any ATV tours in town.
Q: IS THERE A WEIGHT LIMIT?
A: The weight limit for the ATVs is 463 lbs. They are made for 2 people.
Q: CAN MY HUSBAND / WIFE AND I RIDE TOGETHER ON ONE ATV?
A: Yes. No problem. You'll just want to book the shared option. Dirt Bikes are one-passenger only.
Q: I'M ON A CRUISE SHIP - WILL I BE PICKED UP AT THE PIER?
A: Yes! No problem - we'll pick you up and drop you off at the marina. How easy is that! Dirt Bike tours don't include transportation.
Q: WHAT IS THE AGE LIMIT FOR YOUR ATV TOURS? DO I NEED A DRIVER'S LICENSE?
A: There isn't one! No driver's license is required because there are no roads where we're going. Kids of all ages are welcome, but if they want to drive, they'll need to pass a driver's test prior to tour departure. However for RZRs, drivers must be at least 18 years old.